Brush tips for road sweepers
Tips and Techniques for your Brush
Keep broom level to optimize surface coverage and extend broom life

Do not exceed proper down pressure which will limit the " flick action" of the filament

Maintain consistent ground speed to prevent debris from piling up in front of the broom 

Rotate your broom end-over-end during its useful life cycle to help prevent the broom from 'coning'.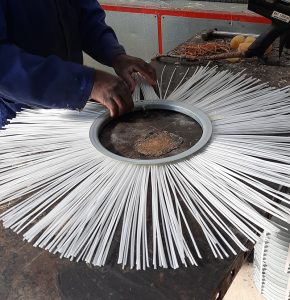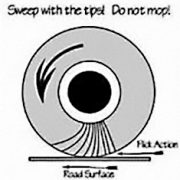 The "flick action" is the movement of the broom bristle when in use, each strand "flicks" as the broom rotates.
Flicking of the filament is required for the best sweeping results.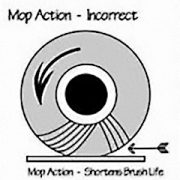 Improper downward pressure can decrease broom life.
A broom sweeps with the tips of the bristles so when too much down pressure is applied, the broom is no longer using it's tips.
The broom is now working with the sides of the bristles and this limits the " flicking action" of the bristles and limits its sweeping effectiveness and hence shortens the life of the broom.